Hotel Hojinkan
Tomioka Futaba-Gun
Fukushima Prefecture Japan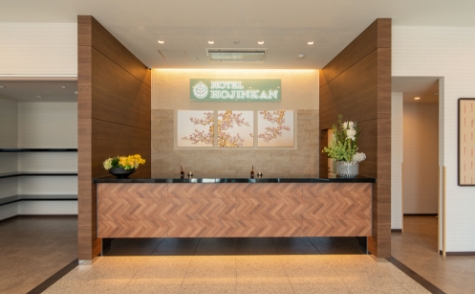 Hotel HOJINKAN offers a wonderful accommodation to everyone.
For business, study, sightseeing, farm-stay or any settlement, all of the experience in FUTABA region will be amazing.
Every day or every week, a large number of evens or attractions are held for you.
Enjoy your visit which will be unforgettable and epoch-making.
Our hotel is close to Tomioka station, SAKURA-mall shopping center and TEPCO Decommissioning Archive Center.
Around 100 parking lots are available. It is very easy to access to The Great East Japan Earthquake Memorial Museum (15 minutes by car) and FUTABA-Info (3 minutes by car). Eastside guest rooms have ocean-views, they are available for single to family use.
Featuring free WiFi, carbonated spring, karaoke and Simulation golf. Guests can enjoy the taste of TOHOKU by sushi, tempura, SAKE(Japanese rice wine) or Yakiniku-BBQ at our restaurant. There is a 24-hour front desk in the facility.
Room & Facilities
Room & Facilities
Single,Double,Twin,
Deluxe Twin,Swite,Universal Sigle

We have various types of rooms such as single room, twin room and deluxe twin room.

Spa,Restaurant,Lounge,Coin Laundry

We have facilities such as a carbonated spring public bath, a restaurant, and a library cafe lounge where you can spend your time comfortably.
Anti COVID19 Guideline
Guideline
We practice the following approaches for customers' and staffs' safety as measures
against COVID-19 infectious disease.
Setting hand sanitizers at the entrance, restaurant and every floor corridor in the facility.
Reinforcement of the periodical disinfection of doors and elevator buttons.
Wearing a mask during our duties.
Maintaining social-distancing.
Providing food separately.
Checking physical condition and body temperature of every customer and employee.
Shortening meeting hours for eating and drinking.
Address : 44-2 , Kobama, Tomiokamachi, Futaba-gun 9791111, Fukushima
Joban Expressway Tomioka IC (9 min.)
More Information
Information
Recommended Souvenir
Souvenir